One of the reasons I went with the 24" iMac over the 20" iMac is that I wanted a larger screen to help with image editing. Back in the Windows world my process included several programs: Adobe Photoshop Elements 3.0, Sony Image Data Converter, and even GIMP and Paint. I also used several Photoshop plugins including Imagenomic NoiseWare, Kodak Digital ROC, and Adobe Raw Converter.

For some time I have been lusting after Photoshop CS3 but
didn't want to shell out the bucks to obtain it. With the new iMac, though, I figured I would suck it up and make the upgrade. Fortunately I stumbled across a pretty slick way to pick it up at a discount to full price.



Step 1: Bamboo Fun



The first step is to purchase a Bamboo Fun, one
of Wacom's inexpensive graphics tablets. I have been wanting to try out a graphics tablet for some time and this was an excellent opportunity to do so. I went with the small silver Fun which was less than $100 at the local electronics store.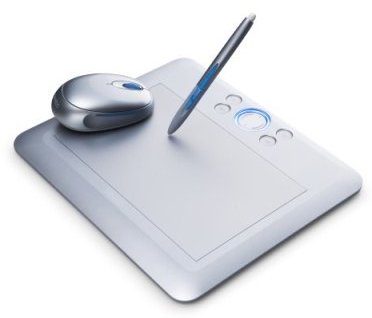 The Bamboo Fun comes with Photoshop Elements (4.0 for the Mac), Corel Painter Essentials 3.0 and Nik Color Efex Pro 2.0 GE but it also includes Wacom "privileges" which give you the opportunity to purchase other products at discount, including Photoshop CS3.



Step 2: Use Your Privileges



Currently you can find the Bamboo Fun Photoshop discount page here. From there enter your information and it will take you to the Adobe store. The Adobe store indicates the offer is valid through November 30, 2008.



Step 3: The Adobe Store



At the Adobe store add Photoshop CS3 to the shopping cart - the discounted price should be displayed. Now head to Google and try something like "adobe promotion code" (without the quotes). You should be able to find codes to allow for even greater savings. I found one for 15% off of the total order.

Adobe is also currently offering discounts off Lightroom 2 if you purchase Photoshop at the same time but I couldn't get it to work with the checkout process. I'm not sure if I want to go with Aperture, Lightroom or neither so I just ordered CS3.



Summary



So to summarize, here is what I ended up getting:

Bamboo Fun tablet
Photoshop Elements 4.0
Corel Painter Essentials 3.0
Nik Color Efex 2.0 GE
Photoshop CS3
All for less that $400. Photoshop CS3 full by itself lists for $649. Happy shopping.